Inateck adds to its range of laptop protection [Review] – BetaNews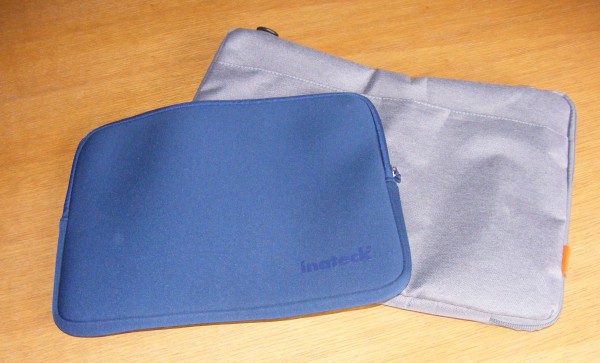 Inateck has for a long time been producing good quality, reasonably priced sleeves and cases for laptops and tablets. It's now added to its selection with two new offerings.
There's not a great deal to say about the Inateck LC1302, it's a simple neoprene sleeve designed to fit 13-inch laptops and notebooks or larger tablets like the Surface Pro. A wide opening zipper allows for easy access, waterproof material keeps the contents safe from rain and spillages, and three layers of fabric protect from shocks.
Our review sample came in a nice navy blue with the maker's name subtly printed on the front. Lighter blue and burgundy versions are available if you prefer. There are no extra pockets for accessories or chargers, so this is best used for short trips or to provide extra protection inside a larger bag. It's well made, compatible with a wide range of hardware and at only $9.99 from Amazon (£8.99 in the UK) a bit of a bargain. More information is available on the Inateck site.
The larger LB1503 is a more serious everyday case for laptops up to 15.5-inches in size. It's made of a polyester fabric that has a nice tweedy feel. It's also spill proof to protect your hardware against accidental liquid damage. There are five layers of fabric to provide shock protection and the inside has a soft, fleecy finish. As well as the main compartment there's a generous zipped pocket on the front for accessories. It has a leather effect carrying handle and D-rings to attach a shoulder strap. Smaller 13- and 14-inch versions are available too.
The LB1503 has a quality feel, its design and soft fabric make it a bit different from normal dull black laptop bags. It's reasonably priced at $25.99 on Amazon (£19.99 in the UK) making it a good choice for anyone looking for something with a touch of stylish to protect their laptop. You'll find more details on Inateck's own site.
CommentsWrite a Reply or Comment: